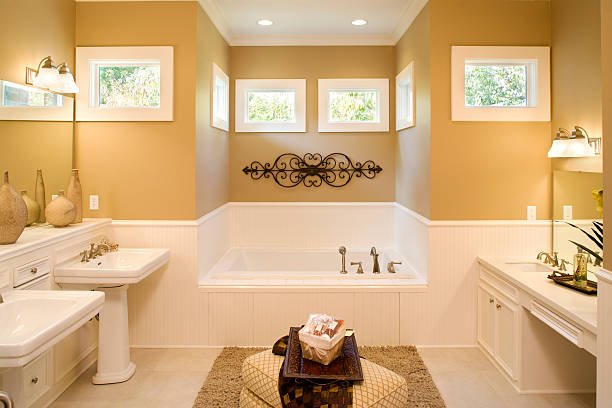 Do you want to remodel your house but need help determining where to begin? There is no denying the cost and time involved in house remodeling. It can, however, significantly increase the value of your assets if done properly. Pick the best home remodeling firm like Bespoke Renovations using these simple guidelines to save money and prevent costly errors.
Experience
What is the history of your remodeling company? Even if it is not guaranteed, longevity is a good sign of quality. A company that is badly handled or doesn't have the skills to complete complicated improvements typically won't last very long. Additionally, it's critical to find out if the contractor has experience performing the required renovations.
Check Reviews
Examining reviews is one of the best ways to identify a reliable remodeling business. Reviews give you a decent sense of a company's work quality and customer service. Online reviews can be found on Google and Yelp, among other places. You might also enquire about referrals from friends and relatives.
Get a second or third expert.
The renovation of a home is pricey. We want to entrust the improvement of dwellings to competent people at a very affordable price because of this. It is advised to solicit bids from at least three firms rather than putting all your eggs in one basket with one company. Then, based on your initial budget, you may adequately compare and contrast options and decide which renovation firm is the best option.
Meet them in person
First impressions are powerful, especially when they are made in person. You will typically be welcomed into the office to speak with their interior designer (ID) or contractor once you have indicated an interest in their services. Meetings are crucial for discussing ideas and getting clarification on remodeling issues. For instance, you can ascertain whether a particular idea, like the well-liked Scandinavian design, can be practiced.
Cost
Putting off remodeling after investing thousands of dollars in a house makes no sense. However, a lot of homeowners pick the contractors like Bespoke Renovations with the cheapest bids. Cutting costs sometimes forces businesses to use worse materials or less experienced carpenters. While you don't want to spend much money on renovation, you should consider what you gain. Request a thorough estimate from your remodeler that breaks down all the costs involved, including materials, permits, labor, taxes, and other fees, as well as the specific products and brands they will be using.
Proof of license and insurance
Verify your license and insurance before hiring a home renovation firm. This will guarantee that your business is legitimately permitted to operate in your area and that you are covered by insurance in case something goes wrong.
How to check the information on my insurance card and license?
Call the state licensing organization or conduct an internet search for licenses.
Contact the company or look it up online to obtain a copy of your insurance policy.
Your intuition
Often, the warning signs go unnoticed because people think they are just dreaming things. Nonetheless, non-obvious cues frequently offer valuable data to support the judgment. It is advised that you reevaluate your choice before signing the contract if you are unhappy with the contractor or believe you need to receive clear and understandable responses to your inquiries.